Ore City is a major city located in the Ore Region. A large metropolitan city, the center of entertainment, fashion, and culinary arts in the whole region. Well known for restaurants, tourist sights, and the extensive subway system.
Geography
Edit
Ore City is a coastal city being situated on three islands. The entire city is surrounded by bodies of water all around the perimeter of each island. Ore City is relatively flat, especially Genesis and Spark islands. However, Mineral Island is more rural and its landscape has more varied terrain. While the parks in Genesis are manmade, Mineral contains a natural pine wood forest at the base of Mount Sulfur.
Genesis Island
Edit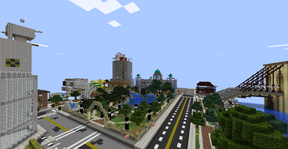 Main article: Genesis Island
Genesis Island or commonly refered to as "downtown" is the largest island of the two in Ore City. As a borough itself, most of the city's infastructure is located here. Important buildings such as city hall and Genesis Tower are situated here. The
island features a large shopping mall and the largest manmade park in the city, Ore Park.
Mineral Island
Edit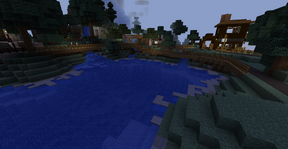 Mineral Island is the more rural and less populated island compared to Genesis but necessary facilites that are needed for the city are situated here. Mineral Isle is divided in to two boroughs, Oxide and Copper. Oxide contains a small community which includes a gas station and few shops. Copper is largely inhabited only housing few residents, often refered to as the "countryside", Copper contains rivers, forests, and Mount Sulfur. Ferrum Dam is located here, which provides Ore City's main water supply.
Spark Island
Edit
Spark Island is the smallest of the three islands.
Transportation
Edit
The main form of transport in Ore City is by road. The city's road layout is a grid pattern with few irregular roads, one notable one being Hydrogen Road. A major highway that runs north called Highway 21 exits to Ore Ferry Terminal.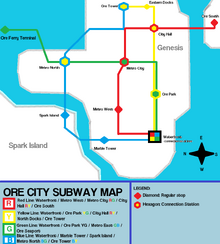 Ore City boasts an intricate and complex subway system spanning from all three islands operated by Ore Transit. Named the Ore City Subway, it consists of 11 stations and three 4 lines that serves all around the city.